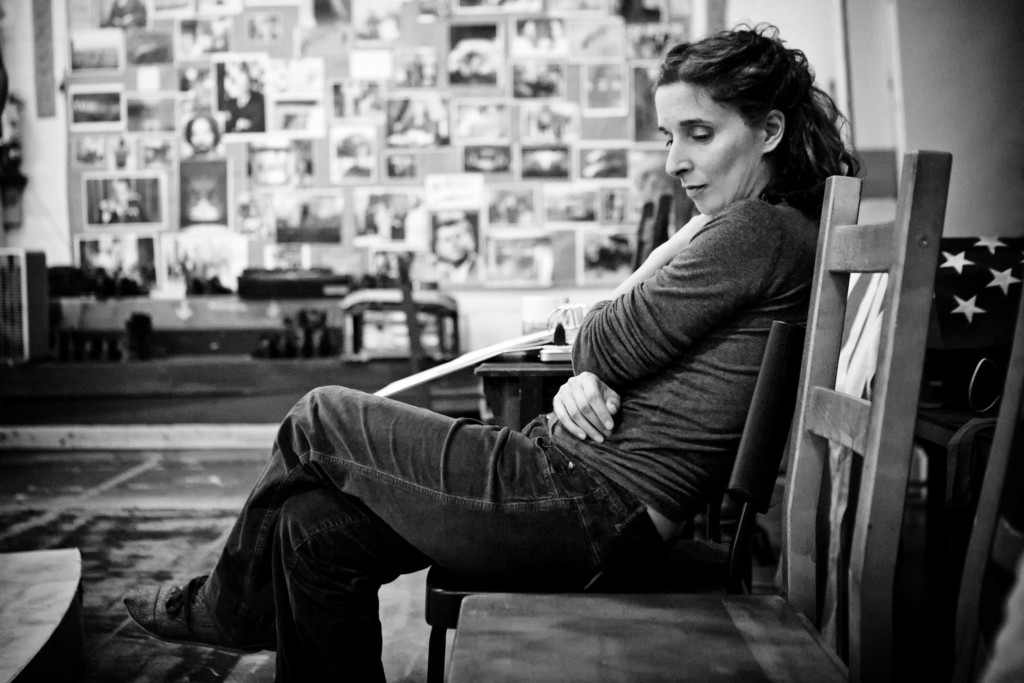 A director, teacher, performer, and theatre maker of Tunisian heritage, and a Sephardic/Mizrahi Jewish feminist-activist-artist, Susannah has taught and directed for organizations throughout the Bay Area. For five years, she was the Joint Artistic Director of Paducah Mining Co., a San Francisco-based theatre ensemble that produced acclaimed work by established playwrights and devised original pieces on complex material such as domestic terrorism, spousal abuse, and poverty in America. During her tenure with Paducah, she was awarded three Dean Goodman Choice Awards. She is also a Bay Area Critic's Circle, Broadway World, and Shellie Award nominee.
Recent, selected directing credits include: the world-premiere of Lisa Ramirez's Book of Sand (a fairytale) for Oakland Theater Project; Denmo Ibrahim's Arab Spring for the the Bay Area Playwright's Festival; Nabra Nelson's What to Expect When You're Simulating Expecting for Golden Thread Productions' New Threads Reading Series; Carol S. Lashof's The Melting Pot for Those Women Productions; Betty Shamieh's Make No Mistake for both All New People and Golden Thread Productions; Alejandra Rivas and Kimiya Shokri's Magic Fruit as part of TheatreFirst's serial season; Elaine Magree's pussygrabbingREVENGE as part of TheatreFirst's History Keeps Me Awake; Sheila Callaghan's Women Laughing Alone With Salad, David Greig's The Events, and Christopher Chen's Caught at Shotgun Players (Company Member); the world-premiere of Dipika Guha's In Braunau for the San Francisco Playhouse; and countless readings and workshops for companies as varied as the Aurora Theatre Company, Playwright's Foundation, The Magic Theatre, Marin Theatre Company, Crowded Fire Theatre Company, TheatreWorks Silicon Valley, and Z Space.
Susannah is currently the Theatre Director and Arts Program Coordinator at San Francisco University High School as well as Guest Faculty at Saint Mary's College. She was formerly Adjunct Faculty at Los Medanos College and a Guest Lecturer at UC Davis where she taught Introduction to Directing. She taught movement, voice, acting, and composition for the California Shakespeare Theater for twelve years and directed several Shakespeare productions for their 5-week summer conservatory, including Julius Caesar, All's Well That Ends Well, Othello, The Merchant of Venice, King Lear, Romeo & Juliet, Love's Labour's Lost, Measure for Measure, Titus Andronicus and A Midsummer Night's Dream. Susannah has also taught for Berkeley Playhouse, Sonoma County Repertory Theatre, Marin Theatre Company, Porchlight Theatre Company, the New Conservatory Theatre, and a variety of high schools throughout San Francisco and the East Bay.
Susannah received her BFA in Theatre from NYU, where she studied Composition and Directing with such noted teachers as Anne Bogart, Bob Moss, Marleen Pennison, and Todd London. She received her MFA in Directing from UC Davis, where she studied Directing and Choreography with Sarah Pia Anderson, Irina Brown, Peter Lichtenfels, and Della Davidson.
She strongly believes in fostering new voices and developing young storytellers to build and transform our communities.
Learn about Susannah's approach to her work and explore her productions.
Photo by Pak Han