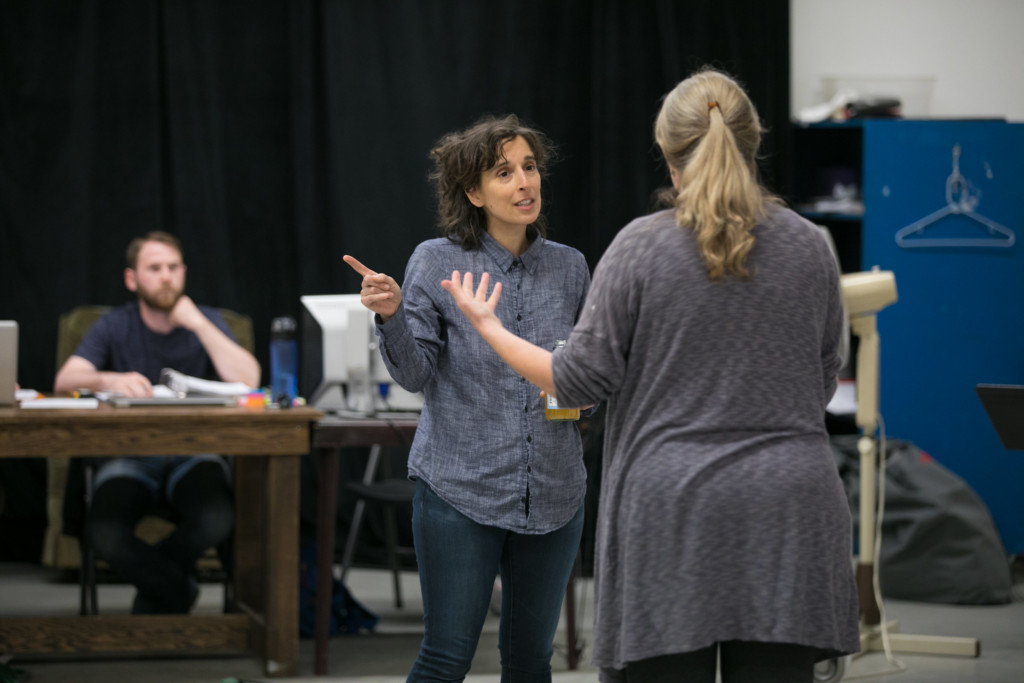 My process is highly collaborative, extremely structured, and uniquely intense.
I believe in the power of hard work, organization, copious research, endless questions, and attention to detail. I know the best work is created and discovered by laying down a strong foundation connected to a thorough, tactile, and sensual dramaturgy of the given piece. This foundation provides an environment for actors, designers, and technicians to uncover their best work organically.
My process is an amalgamation of influences from many great teachers I had over the years who taught me that learning is a life-long process. Everyone from my sixth grade teacher, William Winston, to my high school history teacher, Leroy Votto, to my directing teachers at NYU, Robert Moss and Todd London. It is that love of learning that draws me towards the theatre and to directing. I am fascinated with the process of taking things apart (events, history, people, relationships) and putting them back together in order to understand how the parts create the whole.
I am directly influenced by the people who taught me Composition and Devising: Marleen Pennison and Anne Bogart at NYU; Angus Balbernie in San Francisco; Akiko Aizawa, J. Ed Araiza , Will Bond, Leon Ingulsrud, Ellen Lauren, and Kelly Maurer with the SITI Company; Della Davidson at UC Davis; and Emmanuelle Delpech at Pig Iron.  I'm also inspired by the people who taught me Viewpoints and Suzuki: Anne Bogart, the SITI Company, Jeffrey Bihr, and Mary Overlie.  I have learned from, stolen, and been inspired by many, many collaborators but most of all, Elizabeth Spreen, with whom I ran the theatre ensemble, Paducah Mining Company, for five years.